Dear Fellow Stakeholders,
After celebrating our 100th founding anniversary in 2020, the Aboitiz Group begins this next chapter of our history in a world that is still counting the cost of the ongoing COVID-19 pandemic.
As Endika and Montxu mentioned, the Group's senior leaders held more meetings than usual in the past year to make sure we were on the right track amid the multifaceted and volatile challenges of the situation. It was clear early on that we needed to put aside many pre-planned projects, cut down 2020 CAPEX, and conserve cash to protect the goose that is Aboitiz. In trying to see around corners, our focus has been to make decisions that translate to equitable and values-driven action while keeping optimism intact on the path towards recovery.
Aboitiz Group's Pandemic Response
In January 2020, Aboitiz Foundation was in the midst of leading our Taal relief operations when we began to keep a close eye on news coming out of Wuhan in Central China. By the time the World Health Organization had given a name to the virus, our technical working group had already rolled out minimum health standards, preventive measures, travel advisories, and procedures for handling cases. Our business continuity plans — designed to further minimize disruption — were set in motion as the entire country went into enhanced community quarantine or ECQ.
One of the first things we did was implement groupwide work-from-home arrangements and stay-in shifts at our critical infrastructures. We took full advantage of the digital route where it made better sense to do so. All throughout, our priority was to ensure the well-being of our team members and that our strategic business units (SBUs) continued to operate at optimal levels, especially as our stakeholders relied on the essential services we provide. 
We were also careful not to confine our response to a one-size-fits-all approach because our own frontliners have varying needs and situations. For example, teams needing to remain at the plants were provided full board and lodging for the entire stay while those who needed to report to the corporate offices had free shuttle transportation to limit their public contact. 
To ensure that all health and safety protocols and government guidelines were easily accessible, we created a dedicated COVID-19 microsite and a 'Return To Work Playbook', both regularly updated with relevant information that everyone must know and be able to understand. 
As #OneAboitiz, we rolled out financial assistance schemes, particularly in our host communities. By the end of 2020, we contributed PHP2.2 billion worth of value to the national pandemic response under a sustained campaign to help address the urgent needs of frontliners and affected communities, especially in Cebu City and Davao City. 
Financial Highlights Review
For the full-year 2020, Aboitiz Equity Ventures (AEV) posted a net income of PHP15.4billion, a 30 % decrease from PHP22.0 billion in 2019. Power accounted for the largest share of the total income contribution from AEV's SBUs, turning in 52%, followed by Banking and Financial Services, which increased its contribution to 32%. Our Food SBU contributed 12% while the remainder was covered by Infrastructure and Land SBUs with 2% each. 
Aboitiz Power Corporation's (AboitizPower) net income contribution decreased by 27% year-on-year (YoY) to PHP9.7 billion from the previous year's PHP13.3 billion. 
Union Bank of the Philippines' (UnionBank) income contribution for 2020 dipped to PHP5.9 billion from PHP7.2 billion in 2019. The decline was due to higher provisions for loan losses in 2020. 
AEV's non-listed food subsidiaries reported an income contribution of PHP2.2 billion for 2020, up from PHP1.6 billion in 2019. Strong gains from the Food Group's overseas units were able to offset local declines. 
Republic Cement & Building Materials posted an income contribution to AEV of PHP590 million, a 4% decrease from the PHP612 million recorded in 2019. This was due to lower demand for cement due to the decline in construction activities in 2020, particularly during the enforcement of COVID-related community quarantines.
AboitizLand and its subsidiaries reported a consolidated net income of PHP338 million in 2020, 64% lower than the PHP943 million recorded in 2019. The decrease was brought about by fair valuation gains on investment properties recognized in 2019.
We provide more information on these and a review of each SBU's operations in the Results of Operations sections of this report.
Instilling Innovation and Becoming a Data-Driven Organization 
As expected, our 2020 results took a hit due, more or less, to the same factors that plagued our economy, but we are not discouraged by this. In fact, we continue to learn from this big room for improvement that continues to expand before us. This is why, for the second year in a row, Innovation is our "Value of the Year''. We need to instill this in our teams and achieving that requires consistency and clarity over an extended period of time. It is a slow-and-steady approach, something we truly need to devote time and energy to until it eventually becomes second nature to our everyday thought process. This becomes even more vital as we work to achieve our strategic growth objectives in the post-COVID world.
It is said that innovation is often borne out of disruption but, more and more, we are seeing innovation coming from a sense of urgency. Not surprisingly, the information age reveals the glaring disconnect between the speed of innovation in improving the quality of life and the almost crippling inability of companies to adapt to them. Obviously, change needs to start with us. 
At the core, whatever and however we innovate, our products and services should create and to leave a lasting positive impact on our communities. By embracing Data Science and Artificial Intelligence (DSAI), we open up to new and bigger opportunities to accelerate our productivity, drive business value, and generate new revenue streams. In 2021, we shall harness its full potential with the launch of Aboitiz Data Innovation, our new subsidiary under AEV International that will consolidate the #OneAboitiz DSAI operating model across the Group. This company will be our key enabler of data strategy through its dual role as a service provider and governance center for the organization.
We envision DSAI to be a permanent aspect of each SBU's business landscape, including the development and support of our business models and decision-making capabilities. Ultimately, it will be instrumental towards achieving our environmental, social, and corporate governance (ESG) goals. 
Organizational Resilience
Many aspects of our organizational practice have been much help in navigating the pandemic but at the center of our story are our A-People. The silver lining in 2020 is our team members pulling us through with unparalleled work ethic, agility, and commitment to our stakeholders. They went above and beyond in the past year and it is because of their resilience that we are able to face the future with hope and optimism. They truly are the lifeblood of our organization and my confidence rests entirely with them.
One stellar example I will never get tired of repeating is how our experience of moving operations from a physical environment to the cloud was like flipping a switch. 
Prior to the pandemic, we were already either telecommuting or working from home and had corresponding guidelines and tools in place to support its success. This allowed us to continue to engage with our stakeholders despite the constricting effects of the initial lockdown. Last year, we were among a few publicly listed companies in the Philippines that held their annual stockholders' meetings on time and on a virtual platform.
We also used digital channels in promoting physical and mental wellness for our team members through 24×7 access to teleconsult services, virtual engagement activities, HR pulse checks, and online learning, which had a surge in uptake throughout last year. In 2021, we have added data science, artificial intelligence, and machine learning to our learning and development curriculum with the aim of creating awareness of data-driven possibilities as part of equipping our people with the skills they need to thrive in the fourth industrial revolution.
 It's true that early digitalization has been a tremendous help to our business continuity in the COVID-19 era but we must emphasize that it was, and still is, the passion within our A-People to continuously explore and experiment in new ways of working that sustains us. There is no sophisticated formula behind it either. To an Aboitiz team member, adopting new practices simply means that our communities can keep their lights on, receive the funds they urgently need, have food on the dinner table, have safe and potable water available, live in homes that are safe and secure, and, above all, rest easy that Aboitiz will always be a good neighbor to them — in spite of a pandemic that none of us initially understood but are equally vulnerable to.
We are grateful that, despite widespread economic disruption, we are able to press on with our plans for growth. But we also recognize the many cracks in our system that need to be fixed and so we will take the lessons of 2020, embrace failures, and cultivate growth areas. Our next crucial step is to break through the remaining barriers of antiquity and mental bureaucracy or we will be left eating dust. It is a tall order for a company like ours but this ability to balance the old and new is what makes the Aboitiz Way our enduring legacy, the secret sauce to a better and truly future-ready organization.
ESG Performance
The Aboitiz Group recognizes that companies who want to thrive in the new normal must have a strong commitment to sustainability. We continue to uphold best practices in our business operations, focusing on environmental management, social responsibility, and good governance while ensuring long-term value creation, financial growth, and business capability.
In all our business units, we monitor the ESG concerns of our stakeholders and provide guidance on corporate governance, business process improvements, and innovative solutions. We ensure that environmental concerns such as GHG emissions are managed and minimized, waste generation is reduced, and the potential recovery of a circular economy and responsible water consumption are maximized. We also recognize the equal rights of our team members to a safe working environment and opportunities for learning and development. The Group advances communities' concerns by implementing strategies and programs that help contribute to the United Nations Sustainable Development Goals (SDGs).
Our Group's 10-year ESG Roadmap is part of our Sustainability Impact Journey. AEV and AboitizPower achieved significant improvements in their S&P Global Corporate Sustainability Assessment in 2020; UnionBank had its maiden assessment last year, ranking well among local peers. As we account for our impacts on our stakeholders, we aim to further improve our ESG performance for long-term value creation and aspire for greater contribution to the global sustainability goals. 
In 2020, the Aboitiz Group, through AEV, was the first Philippine company to signify support for the  Task Force on Climate-Related Financial Disclosures (TCFD). As a TCFD supporter, we join over 1,700 international organizations in 77 countries aligning with the recommendations to manage climate change risks and opportunities. We view this as our statement declaring that we are taking action to build a more resilient financial system through climate-related disclosures. Part of the commitment we are making is a defined governance structure on addressing climate-related risks, defining strategies, targets, and metrics on climate action, and improving our disclosures to provide our stakeholders with clear and reliable information.
Meanwhile, as a member of both the United Nations Global Compact and the Board of Trustees of Global Compact Network Philippines, we have pledged to align our strategies, culture, and operations with the UN SDGs. We are particularly focused on areas in our business value chain that impact the following goals: SDG 7 by providing access to affordable and clean energy, SDG 2 (zero hunger) by contributing to food security, SDG 6 (clean water), SDG 11 (sustainable communities), and SDG 9 (development of innovative infrastructure) while at the same time providing decent work (SDG 8) and managing impacts to climate change (SDG 13), life below water (SDG 4), and life on land (SDG 15). Though we rely on the government to lead us in finding effective solutions to the current crisis, it is also imperative for businesses to do their part in helping alleviate the situation and contribute to the global sustainability goals.
Moreover, as a member of the APEC Business Advisory Council, we lead and participate in meaningful discussions with global economies to enable policy recommendations for regional inclusive development, economic recovery, sustainability, and digital transformation.
Moving Forward in the New and Better Normal
Aboitiz & Company's 100th anniversary reminds us that the Group was built and strengthened over the course of a century, weathering many adversities and overcoming challenges. Our history shows that after every crisis, we survive, build back stronger, and return to stability, an experience that continues to inspire us to persevere. 
The Aboitiz Group and other private companies signed a partnership with the national government to bring in the COVID-19 vaccine. Half of these vaccines will be for the government's identified priority sectors, and the other half is for the use of private companies whose employees are economic frontliners. We will align our own internal vaccine roll-out plan with that of the government, and based on their guidelines, we will carefully plan out an efficient and effective deployment process.
For 2021, together with our partners, AEV has allotted PHP48 billion in capital expenditure. This is 69% higher than the PHP29 billion spent in 2020. Of this amount, PHP23 billion was earmarked by our Power SBU for the completion of GNPower Dinginin as well as the battery energy storage projects. In the same manner, our Infrastructure arm set aside most of the PHP15 billion it had budgeted for the construction of its water businesses and its foray into the tower and airport businesses. The Food Group is expecting to utilize PHP4 billion mainly for feedmill expansion. Rounding out the balance are the provisions of the other SBUs: the Banking group will sustain its investment efforts in its digital and branch transformation endeavors while our Land business has allocated capital expenditure for land banking and the completion of its residential projects.
We have also set our plans to achieve our 10-year EBITDA targets for our SBUs. For AboitizPower, our growth strategy for the next 10 years is to significantly expand our renewables portfolio with a target 50-50 renewable-to-thermal energy mix. UnionBank will continue to leverage its successful digital transformation strategy and pursue customer acquisition and engagement initiatives via digital channels and platforms in response to the increased shift in customer behavior. The Food Group will focus on fast-growing segments like aqua and attractive geographies in the ASEAN region where there is a captive and competitive market. Aboitiz InfraCapital is optimistic about providing better infrastructure and facilities particularly in the water, digital, and mobility sectors. The integration of AboitizLand's Industrial & Commercial Business Unit supports our vision to further scale the growth of our industrial anchored-Integrated Economic Center project. It will likewise increase efforts in the digital space to convert sales and introduce more competitive payment terms to attract a broader market. 
Of course, AEV will continue to support all the SBUs in these growth initiatives mentioned and beyond, supported by a strong ESG program to help us systematically build strength and capabilities that, In turn, will help us achieve our aspirations.
Thanking Our Team
Let me end my letter by offering my sincerest appreciation to some very special people.
On behalf of the organization, I thank Luis Miguel Aboitiz for his 32 years of service to the Aboitiz Group. In various capacities, Miguel has made significant contributions, especially to the growth of our power business. Congratulations and we wish you all the best in your retirement.
Daghang salamat, A-People, for the support you all give me. My first year as your CEO was both a humbling and inspiring experience. I am truly blessed to be in a position to lead an excellent group of individuals who are committed to living our Aboitiz values. There is so much more for us to accomplish and I look forward to emerging from this pandemic together with all of you, stronger than ever. 
Thank you to our Boards for your invaluable wisdom and guidance especially all throughout 2020. 
Finally, thank you to all our shareholders for your continued trust and support as we work to fulfill the dreams and aspirations of our community of stakeholders across the Group.
#OneAboitiz!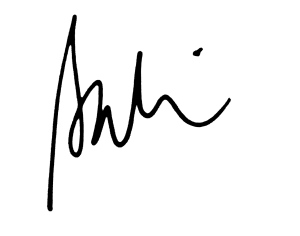 Sabin M. Aboitiz
President & Chief Executive Officer
Aboitiz Group